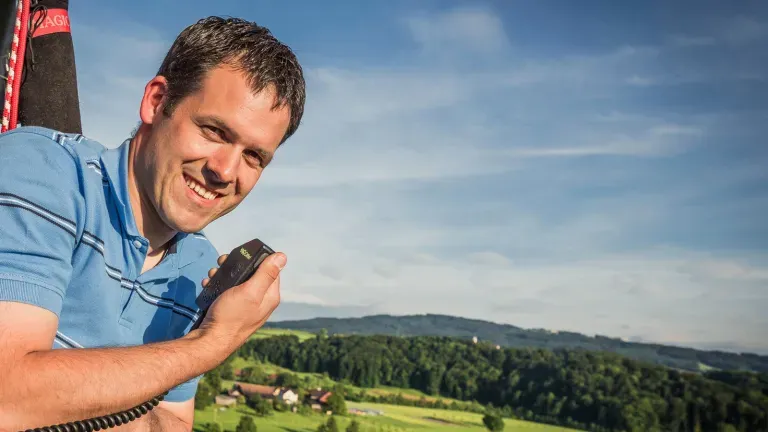 About Pilot Stefan Zeberli
Ballooning is a passion that infected me at an early age. Already in kindergarten I was fascinated by the colourful balloons in the sky. During my school time and my further education I spent a large part of my free time with ballooning. Even before the end of my apprenticeship I obtained my license for hot air ballooning. Three and a half years later I expanded to the gas balloon. Now I have been flying hot air balloons for 20 years and gas balloons for 17 years. In total I have spent more than 5000 hours in the air as a PIC (Pilot in Command). In the years 2009, 2011, 2015, 2017 and 2019 we won the European Championship title in hot air ballooning. We came closest to the longed-for World Championship title in 2018 with the Vice World Championship title. Another chance is offered in Slovenia in 2020, the next European Championship will take place in Hungary in 2021.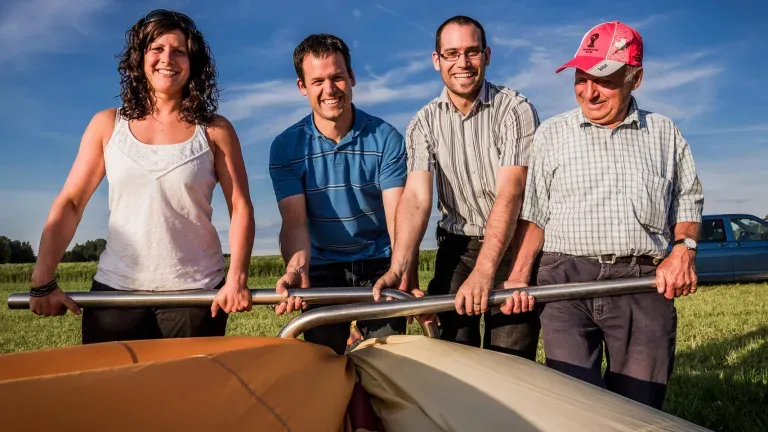 The team
The team includes my father Köbi, my brother Simon and various colleagues, depending on availability. I am very grateful for the good pilots in our company. Urs Frauchiger and Beat Eugster make many passenger trips and share a similar philosophy. I trained both pilots myself. Today they are indispensable in the operation, we often fly with several balloons next to each other and can thus further increase the attractiveness. 
Rebekka, my wife, is responsible for the administration.
Every year I make more than 150 balloon flights. In 2017 there were even more than 200, and about 20% of the flights are competition flights. The rest of the trips we do with guests, comrades or even with the family. Trips over the Alps, night flights and other special trips are a must.
If you would like to take part in a balloon ride, please contact us. Again and again guests have special ideas or wishes, which we are happy to fulfil if possible.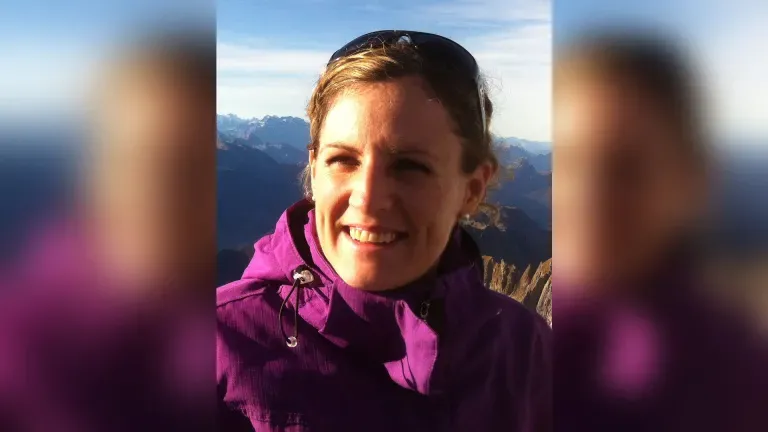 Rebekka Zeberli
Rebekka, the wife of Stefan
Administration, accounting and office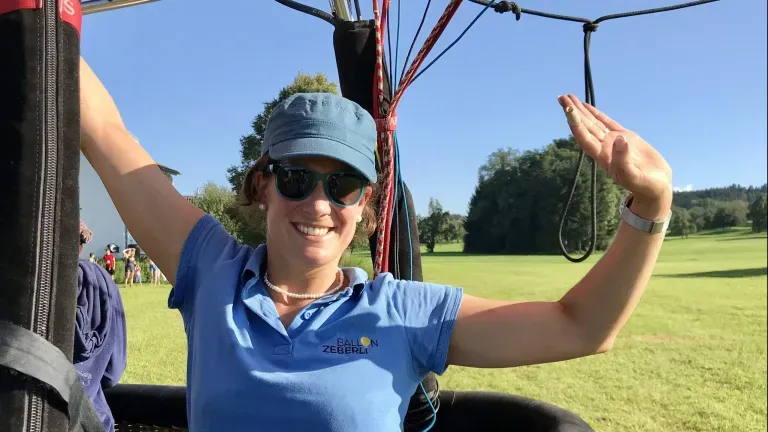 Lea Zeberli
Balloon pilot - seasonal in Kenya and Bagan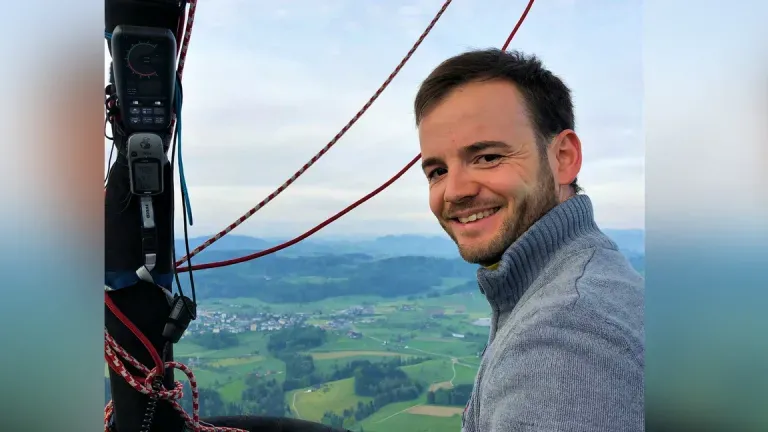 Urs Frauchiger
Balloon pilot, blogger and social media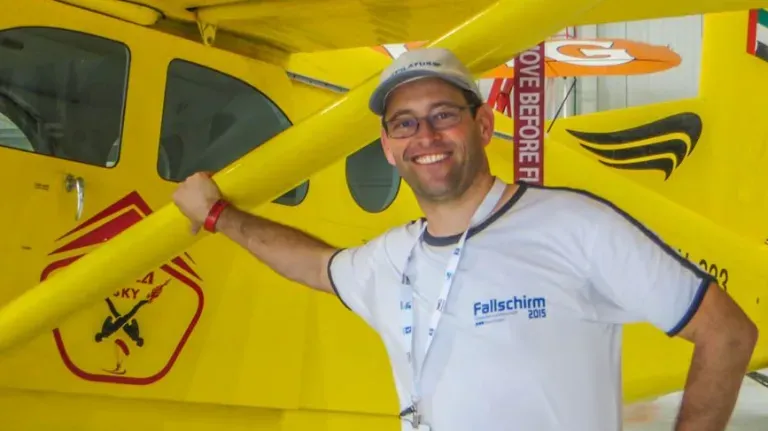 Beat Eugster
Balloon pilot, parachutist and pilot for fixed wing aircraft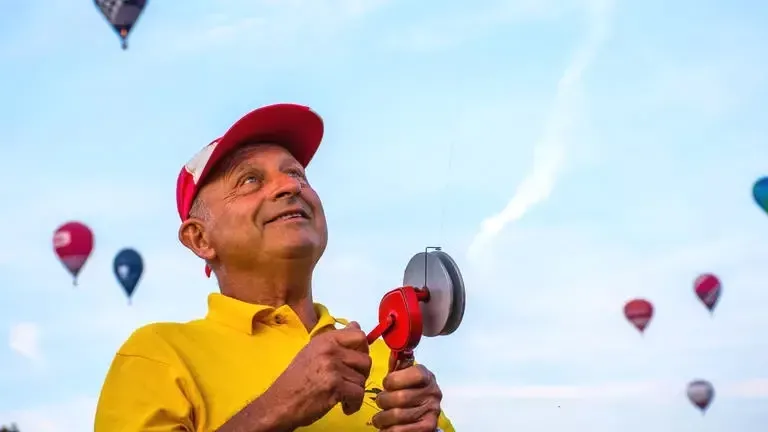 Köbi Zeberli
Köbi, Stefan's father
Traveller- standing by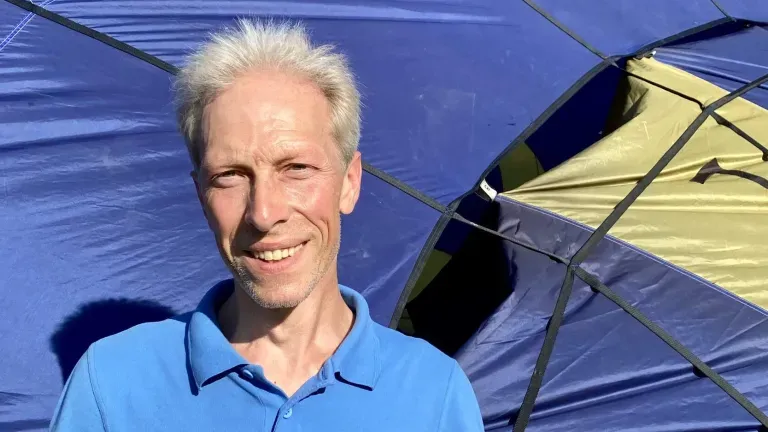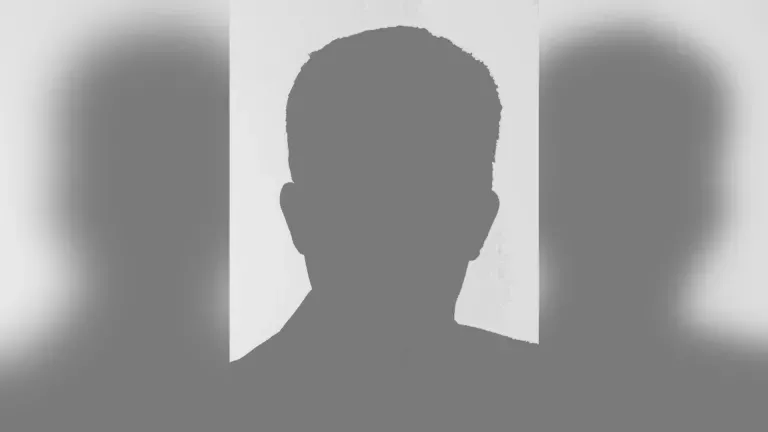 Pep Julià
Nachfahrer und selber Ballonpilot, je nach Saison in Kenya, Myanmar und der Schweiz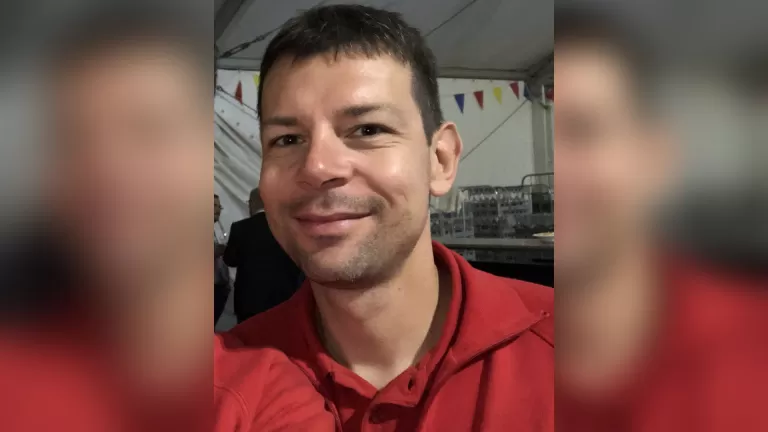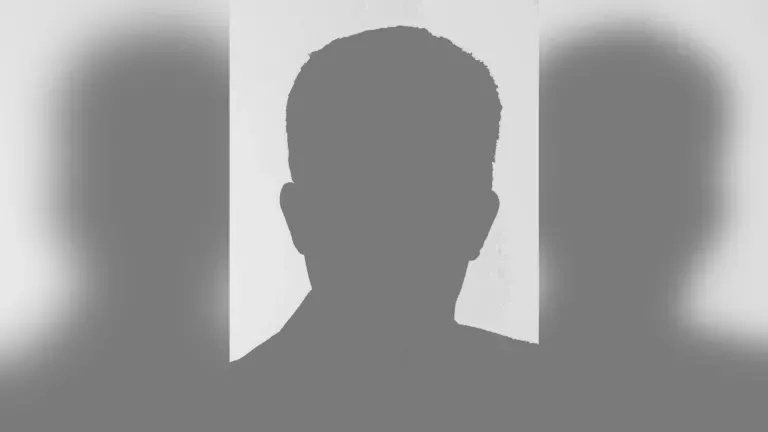 Martin Langenegger- Nachfahrer